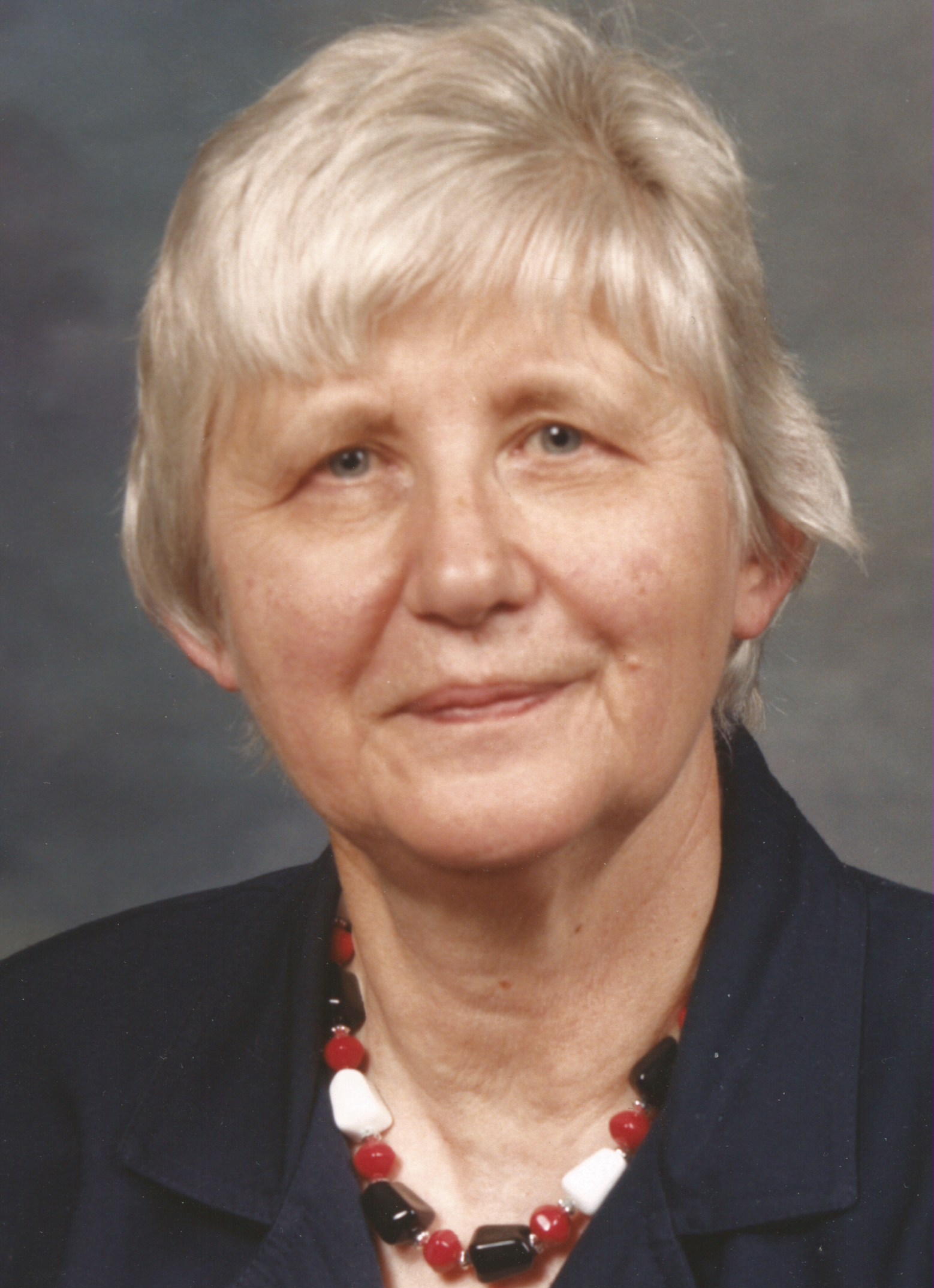 Doris Manon Markson Smith
September 23rd, 1925 – April 1st, 2021
Doris Manon Markson was born in Tallinn, Estonia. Her father was Alexander Markson, an electrical engineer trained in France, later Director of the Tallinna Elektrijaam. Her mother was Ellen Berta Kaarmann Markson, from a prosperous family of shopkeepers in Tallinn. Doris grew up in Tallinn, spending the summers in the country, and attending the Lycée Française.
The war changed everything. Doris and her family fled westward to escape the Soviets. The family was scattered, with Doris ending up in a Displaced Persons camp at Warendorf in the British Zone. There, she found employment and a chance to improve her English, working as a clerk-typist for UNRRA.
In 1947, Doris was resettled to Montreal. Eventually, she was joined in Montreal by her mother Ellen, her younger sister Nora Coates, her cousin Gerda Ramanis, and her life-long friend Liana van der Bellen.
She found work with Frank and Betsy Symons, who mentored her and whom she always remembered with great affection. Within a year, she was attending McGill university, studying French and German. She graduated in 1952, winning the Governor General's gold medal in modern languages. She followed her B.A. with a Masters in translation, her thesis, "Candide chez les anglophones," studying the challenges of translating Voltaire into English.
Introduced to the Unitarian church by the Symonses, it was there that she met Donald Morison Smith, a young chemist. They were married on June 18th, 1955 (the 140th anniversary of the Battle of Waterloo), honeymooning at the Smith cottage on Dorval Island. Donald described Doris as "more than a helpmeet, a true intellectual companion over the years, which has made our life together a glorious journey of discovery in the fields of art, music, literature, all the attributes of a civilized life."
Doris abandoned her fledgling career as a securities researcher for the Bank of Montreal, and for the next few years the pair led a vagabond life, with Donald's post-doc positions taking him to Harvard, to Menlo Park, to Vancouver, and eventually to Ottawa. There, they bought the house on Daniel Avenue where Doris was to die 60 years later. Doris gave birth to her two sons: Alexander George Morison Smith in 1961, and Eric James Markson Smith in 1963.
In 1965, Donald was posted to Rome, representing Canada at the Food & Agriculture Organisation, so Doris and family were relocated to Italy for two years. Doris made the most of this opportunity, enthusiastically imbibing the art and culture of Italy.
The family returned to Canada in time for the Canadian Centennial. Doris kept herself active, serving as secretary for the Canadian Toy Testing Council, taking university courses, and continuing her life-long exploration of art and literature.
By the 1980s, she was involved in the docent and study groups programmes at the National Gallery, and active in the Friends of the National Gallery (president 1984 to 1987). In 1984, that led her to volunteer as the coordinator for the Rideau Chapel Restoration Campaign. Thanks in part to her efforts, the Chapel was reconstructed within the new National Gallery of Canada.
More importantly, the task of fundraising for the Chapel opened a whole new chapter in Doris' life. She studied for a diploma in Fundraising Management, and earned CFRE certification. Over the next decade, she ran fundraising campaigns for the Friends of the National Gallery, Espace Musique, Villa Marconi, and Boys & Girls Clubs of Ottawa-Carleton. Under the auspices of CESO, she spent two postings in Estonia sharing her fundraising knowledge with Estonian charities. With her fundraising associate, John Bouza, she co-authored the Canadian Glossary of Fundraising Terms.
The pinnacle of her fundraising efforts was her work in founding, organising and raising funds for the Canadian Friends of the Hermitage. In 2012, she received the Queen Elizabeth II Diamond Jubilee Medal for "exceptional contributions to Canadian culture and heritage."
Her lifelong love of art, literature, and music was proudly displayed in a house filled with artworks, books, and classical music. That passion for culture was also evident in her frequent trips to Europe, which invariably revolved around cathedrals, galleries, palaces, and museums. She travelled with Donald until his death in 1993; after that, with tour groups, with friends, and with her sons.
Doris was diagnosed with cancer in December 2019, and told that she only had a few months to live. She died peacefully on April 1st, 2021, with her son Alexander at her bedside. She is survived by sons Alexander and Eric (m. Sandra Poaps), and by sister Nora. She will be missed by all who knew her.
In lieu of flowers, please donate to the "Doris M. Smith Fund" (which supports the arts) at the Ottawa Community Foundation. We hope to hold a memorial at the cottage when conditions permit.